At Power up the Planet, we strongly value the well-being of the environment and our community. By refurbishing e-waste for charities and non-profits, and recycling locally, we are upholding these important values.
Power up the Planet consists of three key facets:
We offer an Edmonton dropoff location for electronics
Screen the electronics we collect
Refurbish whatever can be used.
Anything that cannot be repaired is recycled via local electronic recycling companies. Lastly, we donate these electronics to charities and non-profits who need them for operations or so they can supply them to the people they help. These services benefit both the environment and the community.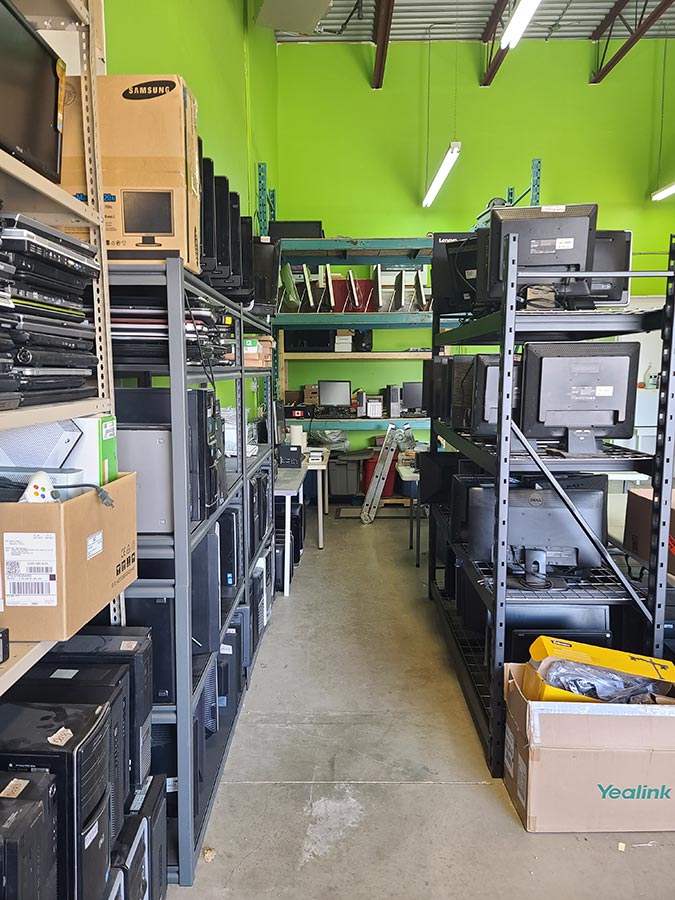 Tasks may include the following (depending on experience and area of interest):
Reach out to charities and non-profits in Edmonton who may need electronics.
Maintain relationships with non-profits, charities, and sponsors who we already have connections with while continuously seeking new connections.
Work collaboratively with other volunteers and office employees on a regular basis. Attend events on behalf of PUP, and actively research event opportunities for PUP (via an internet search, FB event discovery, etc.).
Actively seek out and apply for grants and sponsorships (monetary and in-kind).
Ensure electronics recycling bins are emptied when necessary by a partner company.
Refurbish electronics as we receive them. Make sure anything not able to be refurbished is properly recycled.
Deliver refurbished electronics to recipients in and around Edmonton.
Pick up old/unwanted electronics from businesses and residences in and around Edmonton.
Take photos for social media.
Monitor main email channels for any inquiries, donation questions, etc. Reply to all emails in a prompt, friendly manner.
Oversee PUP's social media presence (Twitter, FB, and Instagram) and respond to inquiries/comments in a prompt & friendly manner. 
Write and post content for the PUP blog.
Managing Google Ad grants to ensure PUP has a wide marketing impact.
Ensure electronics recycling bins are emptied when necessary by a partner company.
General office duties including clean up, maintaining a neat office appearance, proper storing of electronics, and keeping an updated inventory.
Qualifications & Requirements
Our volunteers must reside in Edmonton or the immediate area, and have a strong interest in electronics and helping to empower the community. Volunteers are also required to get background checks done for security purposes. Volunteers need to be able to lift up to 35 pounds.
A valid driver's license is not required, however volunteers who wish to pick up and drop off electronics must possess a valid license.
Thank you for your interest in volunteering with Power up the Planet! We are currently looking for volunteers to help us in the areas of communications and electronics intake. Please send a resume and tell us a little bit more about yourself by answering the following questions:
How did you find out about Power up the Planet?
Why do you want to be a volunteer for Power up the Planet?
How will your previous experience and skills apply to a position at Power up the Planet?