Our reuse and refurbishing efforts efforts let us build functional computer systems, which we then donate to charities and other non-profit organizations.
Step 1
Donate your electronics
Step 2
We repair & refurbish
Our
volunteers
refurbish what can be used and recycle unusable materials through partner agencies.
Step 3
Electronics are donated
Power up the Planet works with non-profits and charities to ensure that they and those they help receive the technology they need to operate.
Examples of those we help include people suffering from PTSD, individuals receiving AISH, seniors, lower income students, those fleeing domestic violence and those unable to secure permanent housing as a way to stay connected.
"As a charitable organization that must raise ever dollar needed to provide trauma treatment to children who have been sexually abused, working with Power Up the Planet through Digital Link has made it possible for us to have the technology we need to deliver our programs and services. Their donations of desktop computers, laptop computers and cell phones has ensured that donations received can allow us to focus on providing trauma treatment for those who deserve it the most. Our ever growing organization has virtually no tech budget and we rely heavily on donations. Finding Power Up the Planet through Digital Link was a godsend!
Power Up the Planet has helped us upgrade and replace workstations for our organization over the past 2-3 years and without these donations we would not be able to efficiently run our operations. We are ever so grateful for everything they have done for us!"
Miranda Nazarali, Operations Support, Little Warriors

Check out our podcast episode
Listen to Power Up the Planet's founder, Derrick Meyer, speak with The United Nations Association in Canada on their podcast, Between Two Flags.
Laptop Computers
Desktop Computers
Cellphones
Tablets
Servers
Mice & Keyboards
Network Equipment
CRT Monitors
LCD/LED Monitors
CRT Televisions
Plasma TVs
LCD/LED TVs
Rear Projection TVs
Home Theatre
Stereo Systems
Photocopiers
Desktop Printers
Thermal Printers
Multifunction Printers
Fax Machines
Toner & Ink Cartridges
Uninterrupted Power Supplies
Professional AV Equipment
Mixed Cables
Mixed Batteries
Electronic Accessories
Gaming Consoles
Only 17.4 per cent of 2019's e-waste was collected and recycled.
Discarded e-waste averaged 7.3 kg for every person on Earth.
E-waste in 2019 mainly comprised small equipment (17.4 Mt), large equipment (13.1 Mt), and temperature exchange equipment (10.8 Mt)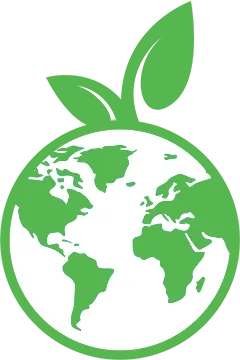 E-waste is a health and environmental hazard, containing toxic additives or hazardous substances.
Proper e-waste management can help mitigate global warming. In 2019, an estimated 98 Mt of CO2-equivalents were released into the atmosphere.
Frequently Asked Questions